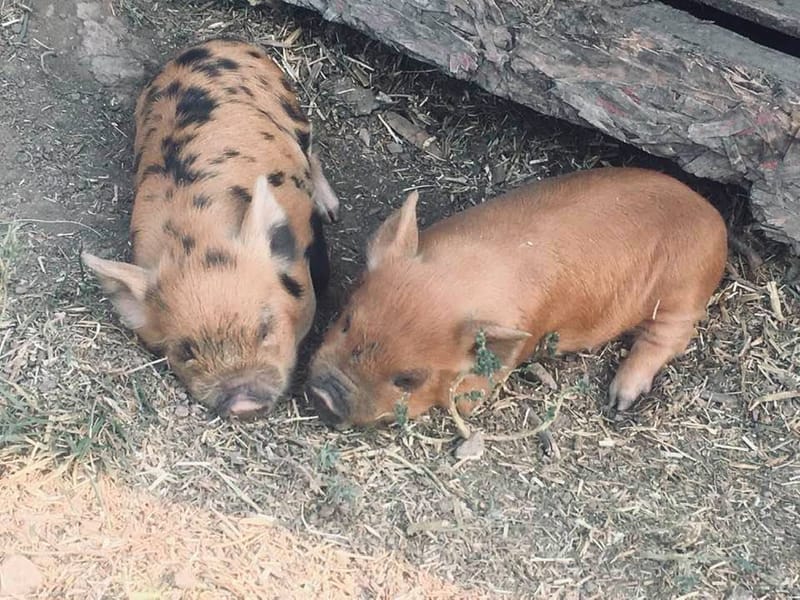 At Soil Not Dirt, we breed and raise Kune Kune pigs, a heritage grazing breed originally from New Zealand. Kune Kunes are sweet, mild-mannered pigs, able to grow on low inputs including grass, alfalfa and "weeds" (they've helped cure the excessive bindweed growth in our garden!). They are short-snouted and low to the ground, making them wonderful assets to pastures, orchards, and fallow fields. Kunes are more of grazers rather than rooters, and they enjoy life in a pasture much like a cow or horse. They're also great with kids!
See our "Team" page for the Kune Kune pigs we have available!
For more information on our Kune Kunes, or to reserve/bring home piglets, please call/text 970-201-3423 or e-mail
soilnotdirt@hotmail.com
.